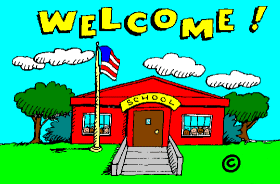 Wards Creek Elementary School Hours
Buses arrive between 8:00-8:25 am
Parents can drop off between 8:00-8:25 am
Class begins at 8:30 am
School dismissal is at 2:50 pm
***Reminder school dismisses 1 hour early every Wednesday***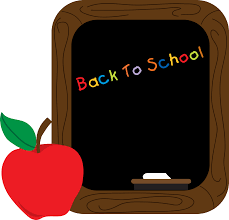 Orientation
Students and parents please join us at our WCES Meet and Greet for the opportunity to meet the teacher and receive important back to school information.
Pre-K, VPK, ESE and Kindergarten:
Wednesday, August 8, 2018 from 3:00 PM – 5:00 PM  
First, Second, Third, Fourth and Fifth grades:
Thursday, August 9th from 8:00 AM – 11:00 AM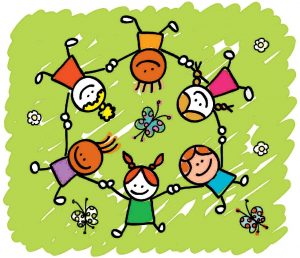 Kindergarten
All Kindergarten students in St. Johns County participate in a staggered start. This means that kindergarten students sign up for one day during the first few days of school where they will attend in a small group. This allows the teachers to provide students with individualized attention and teach daily routines and procedures. Parents will sign up for a day at our Meet and Greet.
ONLINE REGISTRATION
Save time!!! Please use the Pre-Register button in the right sidebar to submit your child's registration form and documentation.
REGISTRATION IS ALSO AVAILABLE IN PERSON DURING THE SUMMER

 on Tuesdays, Wednesdays and Thursdays
from 8:00 AM – 3:00 PM. Please have all documentation complete and with you when you arrive.
How to Enroll Your Child in School
St. Johns County School District Registration Packet
Register Online with our Pre-Registration Button
(right sidebar)
All students must register at their home-zoned school. The school district Attendance Zones Locator will identify the correct school.
Requirements for Children to Begin School:
     1. Grade Placement (Florida State Statute 1003.21) 
Voluntary Pre-K: A child must be four years old on or before September 1st.

Kindergarten: A child must be five years old on or before September 1st.
First Grade: A child must be six years old on or before September 1st AND satisfy one of the following:


a) Satisfactory completion of kindergarten in a Florida public school.




b) Satisfactory completion of kindergarten in a non-public school.




c) Previous attendance in an out-of-state school in which the student was admitted on the basis of    age requirements established by the state of residency.
     2. Proof of Residency 
3. Proof of Immunization
Florida Certification of Immunization, DOH 680 Form  (Florida State Statute 1003.22)
For additional Information regarding immunizations, please contact:
Florida Department of Health- St. Johns County
904-209-3250
200 San Sebastian View
St. Augustine, FL 32084
http://stjohns.floridahealth.gov/about-us/index.html
For additional information regarding any health issue for school enrollment, please visit:
SJCSD School Health Services         
4. Additional Requirements
Copy of Birth Certificate
Physical/Health Examination (dated within 12 months of the student's first day of school)
Social Security Number (optional)
Academic Records (for students previous enrolled in another school)
Although we will request the records from the previous school, placement may be expedited if you have:
Most recent report card

Unofficial transcripts or grades

Most recent test scores (mandatory prior to registration for Honors or Dual Enrollment classes)
MOVING?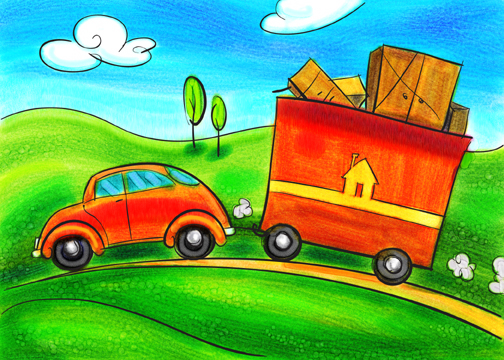 To withdraw your child please complete and submit the 

Withdrawal Form

.
To change your phone number or email address please complete the 

Change of Personal Information Form

 
To change your child's in zone home address please complete the

Change of Address Form

and provide 3 acceptable proofs of residence for your child. Please note that if your child requires a new bus due to this change, they will not be allowed to ride a different bus until we receive all necessary documentation.
Transportation Changes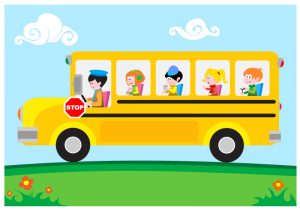 To change the way your child goes home please email a Transportation Change  to our front office and your child's teacher.
Please note that if you need to pick up your child early the latest you can do so is at 2:10 pm (1:10 pm on Wednesdays).
***Schools do not have permission to change student's bus assignments. The SJCSD Transportation Department has to process your requests. Please submit a Provisional Transportation Waiver if necessary.***
Attendance Notes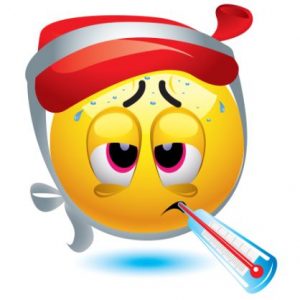 If your child is absent from school please submit a Digital Absentee Note to the front office within forty-eight (48) hours of their return to school stating the cause of the absence. Or the Printable Absentee Form can be sent in with your child within the same time frame.
For additional information regarding our attendance policies, please visit:
SJCSD Attendance Policies

If you have any additional questions, I will be happy to answer them!
Please email me at:

904-547-8750