Happy holidays!
It is the perfect time of year to
snuggle up with a good book!  Check out some of our favorites on the winter table in the library.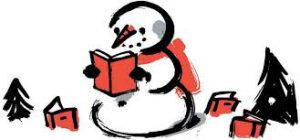 ---
Media Center Mission:
To promote a lifelong love of reading and build a community of readers both within and outside the library walls.
---
Kimberly Hinman, Media Specialist
Email: [email protected]
Andrea Janssen, Media Assistant
Email: [email protected]