Wards Creek Elementary
Where Children Excel
We are Lighting the Way to Leadership
Franklin Covey "Leader in Me Lighthouse School"
---
7/24-Parent Orientation- Food and Nutrition Services
9/14-Copy of WCE Assessment Calendar
9/27-Year at a Glance Documents
10/4- Florida Standards Resource for Parents
---
Free Use of High School Outdoor Facilities This Summer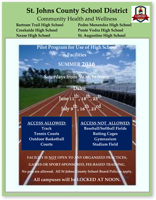 For six Saturdays in June and July, outdoor facilities at each of our high schools will be open for public use to promote community health and wellness. Some restrictions apply.
Please view the flyer for details.
---
OUR MISSION IS TO:

Engage learners to Excel in life and Embrace Leadership to Enhance our Local and global society.

OUR VISION…

We are a school Where Children Excel by developing leaders with character and a passion for lifelong learning.

OUR CORE VALUES

We believe that:

The Character Counts Pillars of Trustworthiness, Respect, Responsibility, Fairness, Caring and Citizenship are essential qualities to model and instill in our students.

The Seven Habits of Highly Effective People are the foundation for developing leaders.

All individuals are valuable and can make meaningful contributions.

A caring and compassionate learning environment will support the needs of the whole child and inspire all to reach their full potential.

Leaders are life-long learners.

           

THE SEVEN HABITS OF  HAPPY KIDS

1. Be Proactive – I am in charge!
2. Begin with the end in mind–Have a plan!
3. Put first things first–Work first, then play!
4. Think win/win –There's plenty for all!
5. Seek first to understand, then to be understood – Listen before you speak!
6. Synergize – Together is better!
7. Sharpen the saw – Balance feels best!

BONUS:
8. Find your voice, and inspire others to find theirs – I'm on a mission!
---
Platinum

Business Partners

---

Gold Business Partners

 
 
---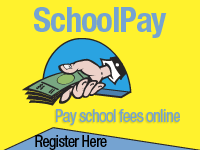 Click here to get started!
Parents can now pay several types of school fees online as designated by each school. It's quick, easy and convenient.
(NOTE: Continue to make payments for school lunches through the paypams.com website.)
SchoolPay Help Line: 888-88-MYPAY
Select this link for more information about SchoolPay.