Welcome to the Wards Creek Media Center Webpage!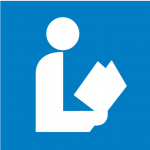 Parental Choice Library Book Restriction Form
Parents may utilize this form to restrict titles their child may check out in the school library. Please complete the form and return it to your child's teacher or librarian.
This form is only required when a parent is seeking to restrict access to materials in the media center.
Our mission is to promote a lifelong love of reading and learning, while building a community of readers both within and outside the school walls.
Click on a link to start exploring!
Open Access: The library will be available for open access. Students can come to the Media center on a pass from class to check out and return books. Open access starts daily at 7:50 am until 2:15pm. It is closed from 8:30 – 9:15 and 11:30 – 12:15 daily.
Check outs: Students need their lanyards to check out during open access. Grades 1 – 5 can check out 2 books at a time and K can have 1 book at a time. All books are due after 2 weeks. Parents will be emailed weekly with over due books that their students have checked out.
Lost / Damaged Books: Students are responsible for books that are checked out under their name. If lost or damaged there are a few options. The students can pay for a replacement book or can bring in the exact copy of the book to replace.
"The moment that you doubt whether you can fly, you cease forever to be able to do it."
– Peter Pan by J.M Barrie